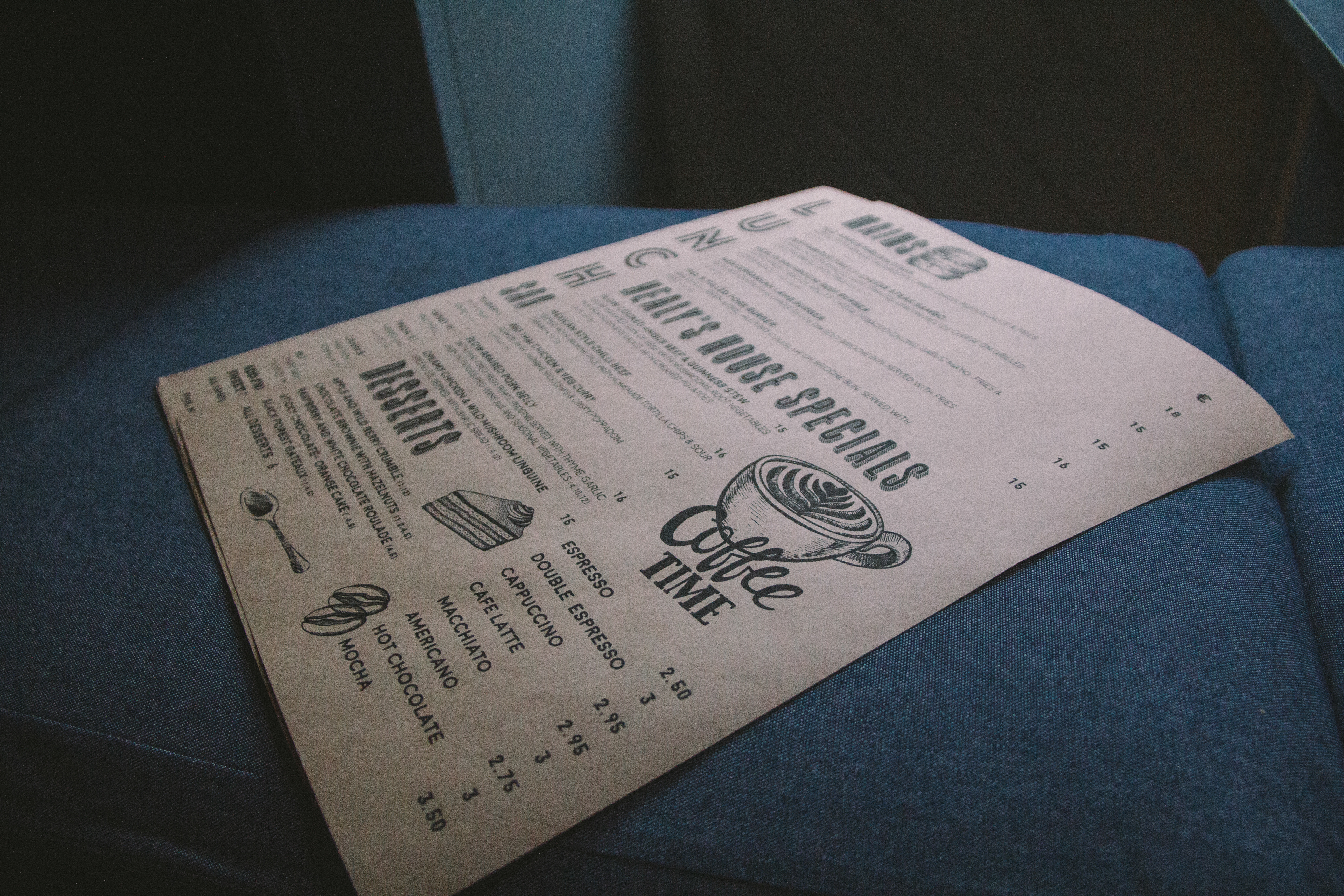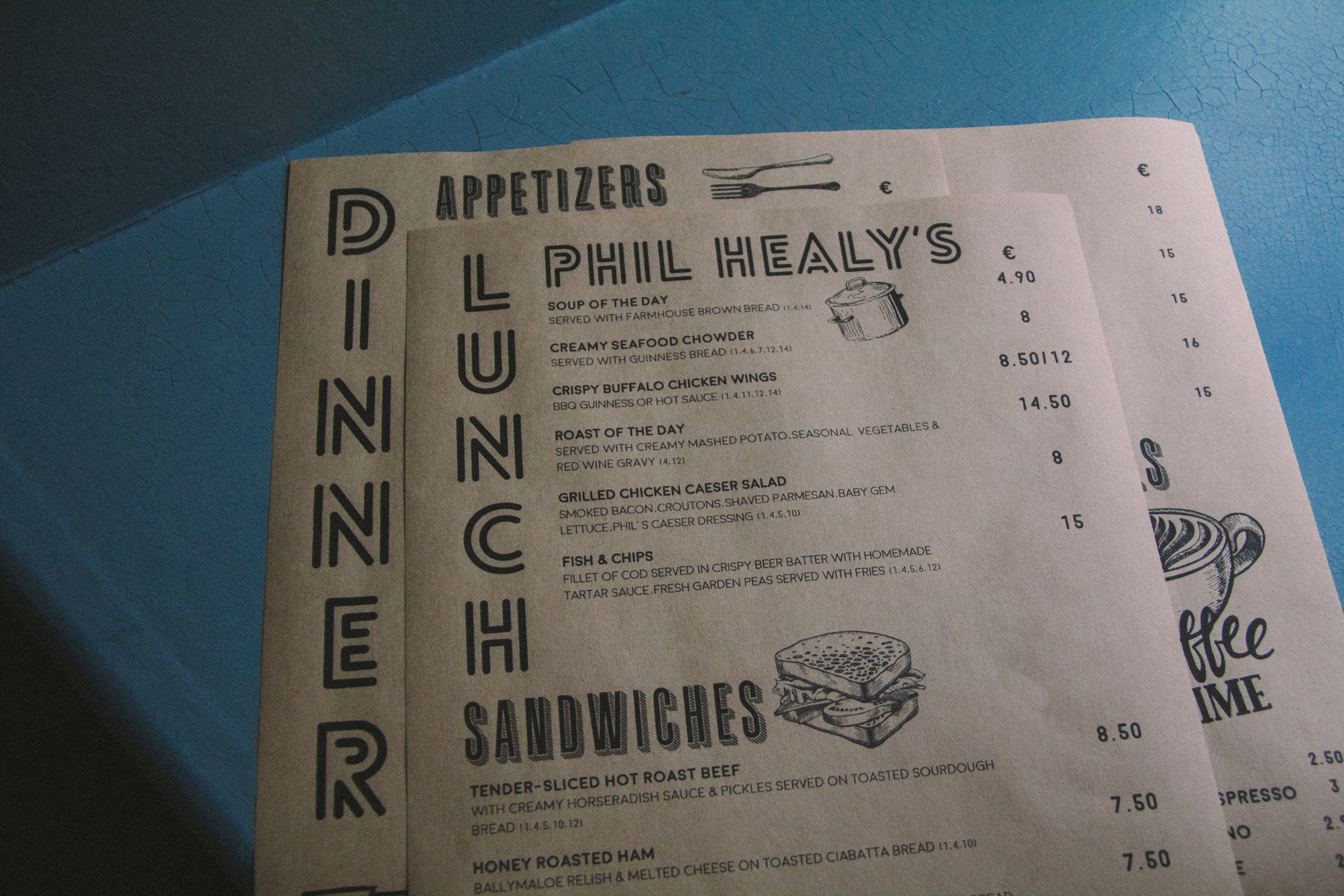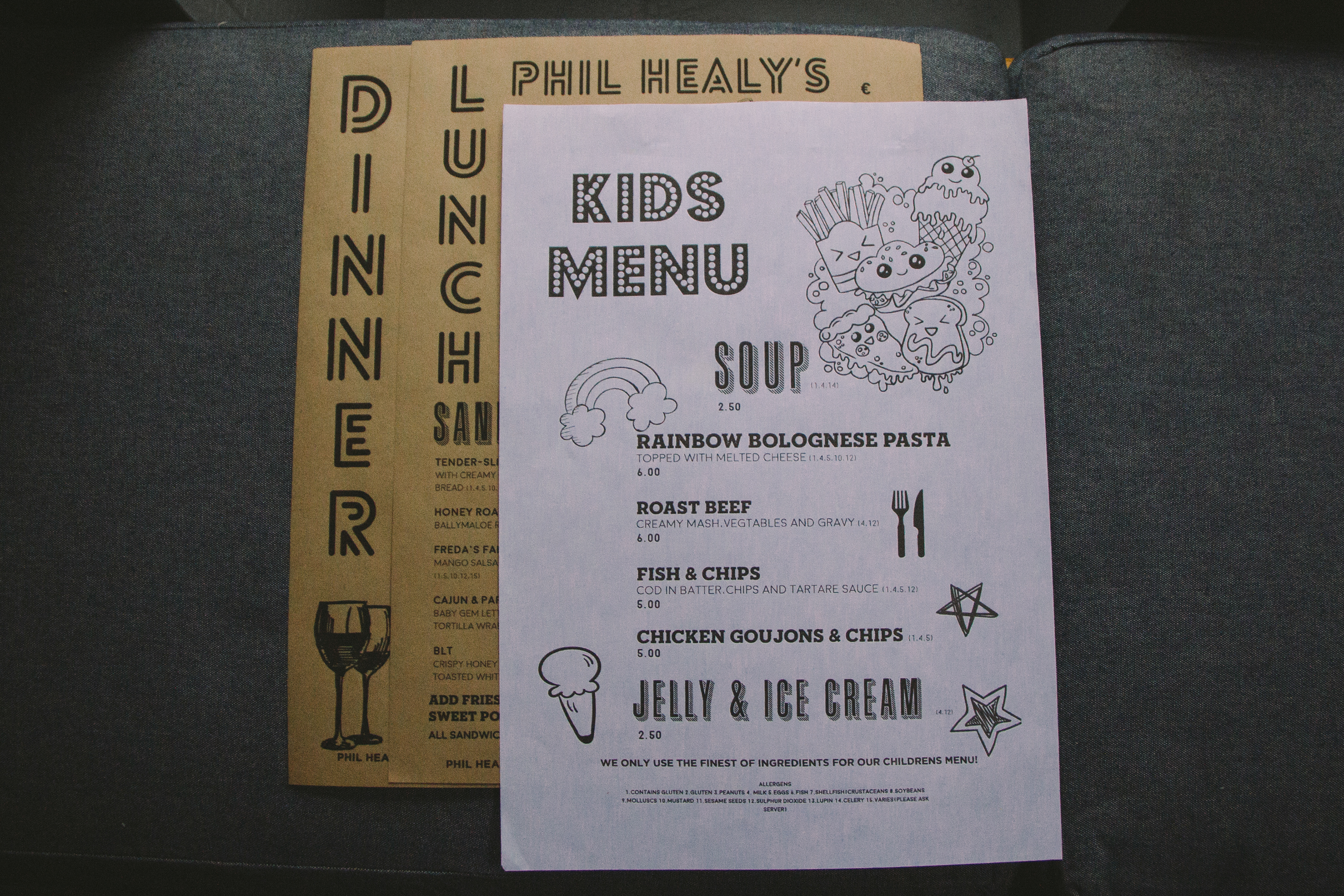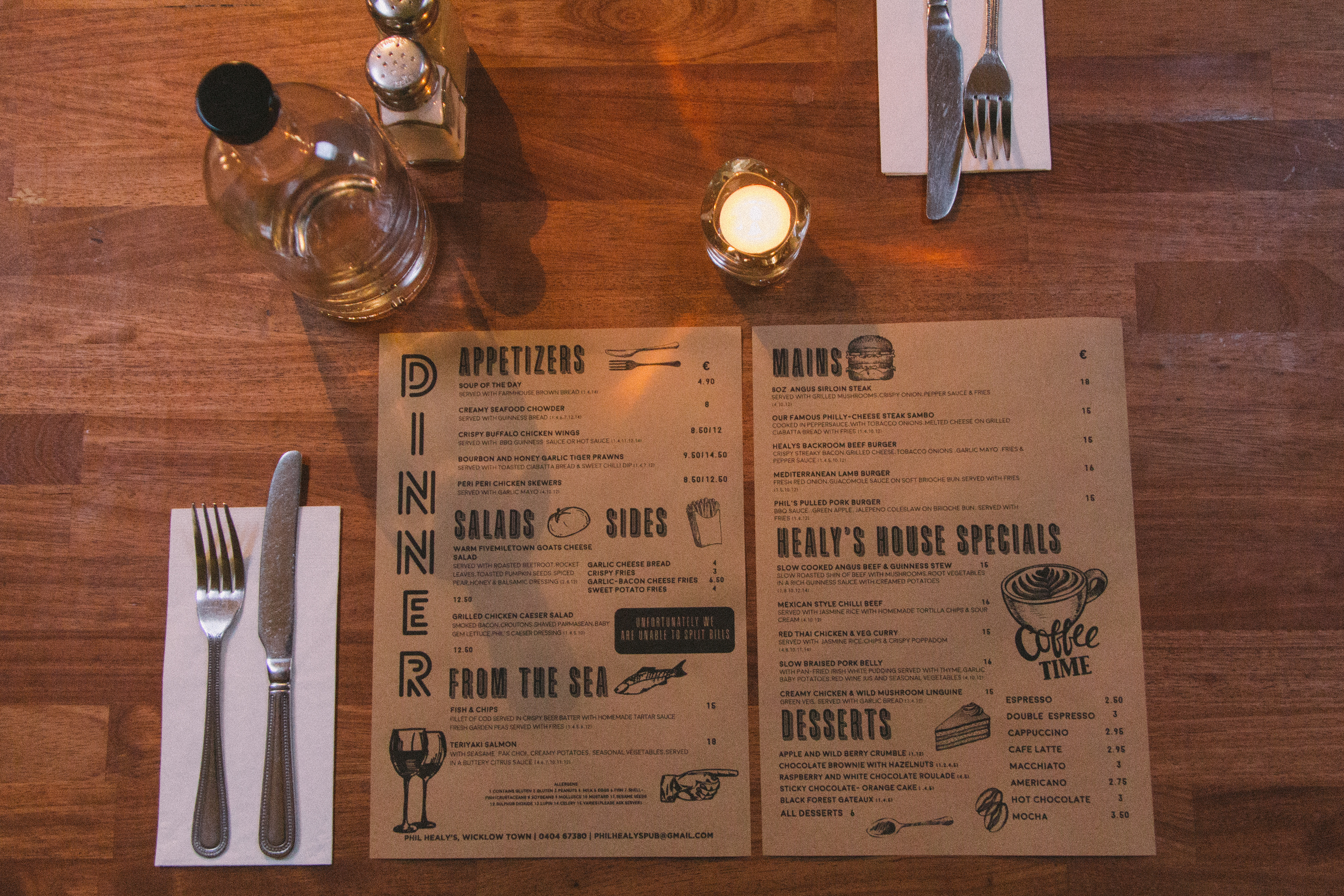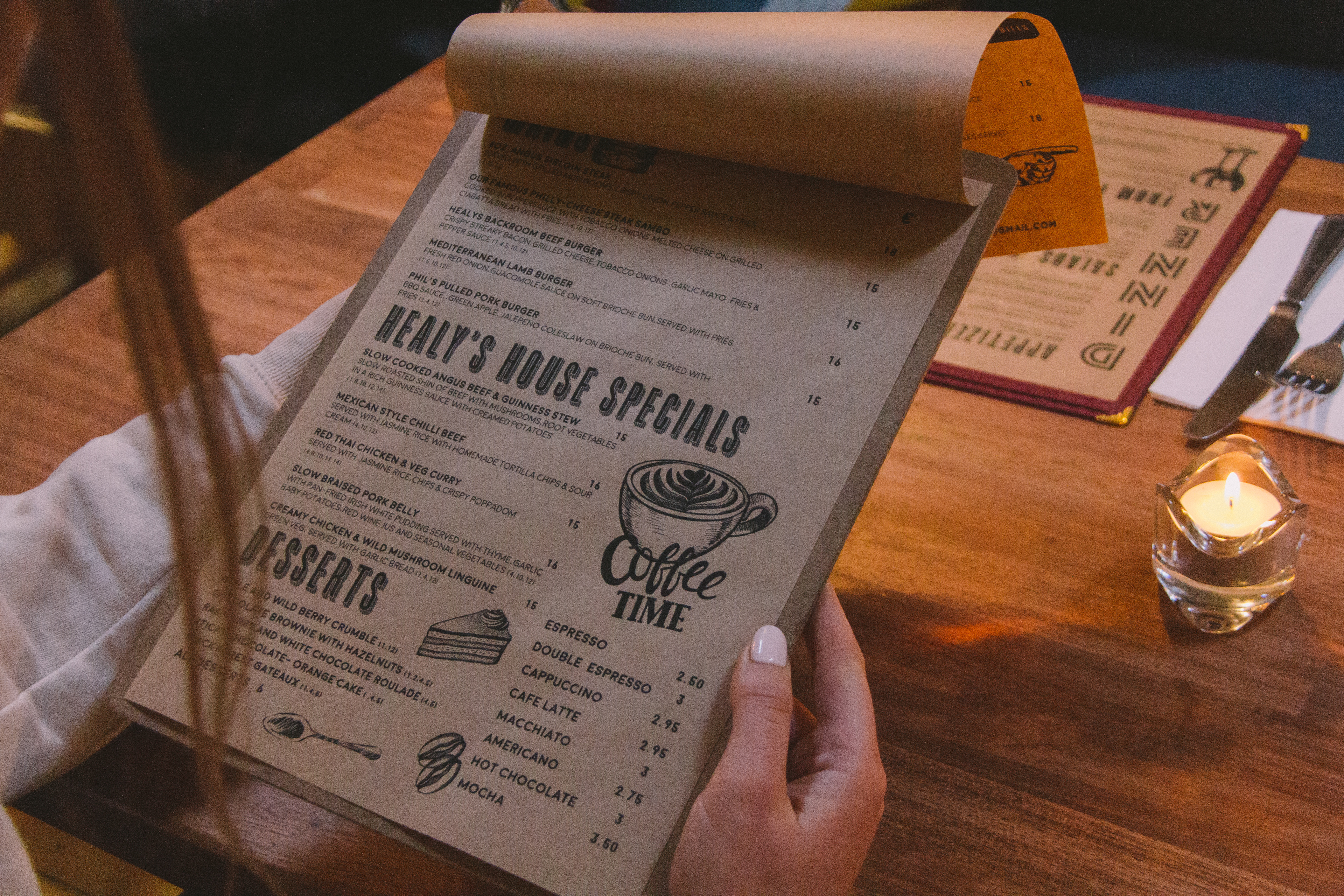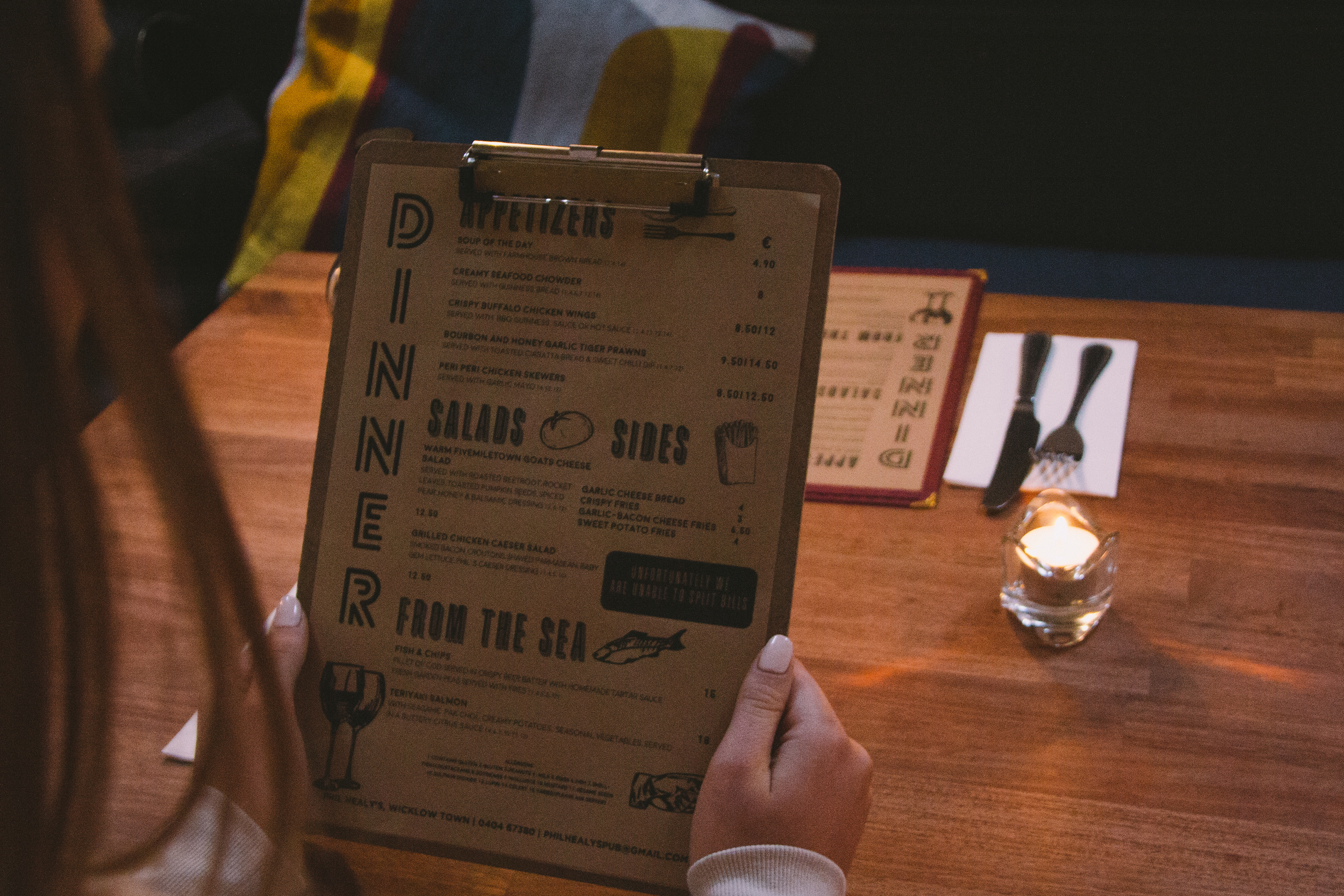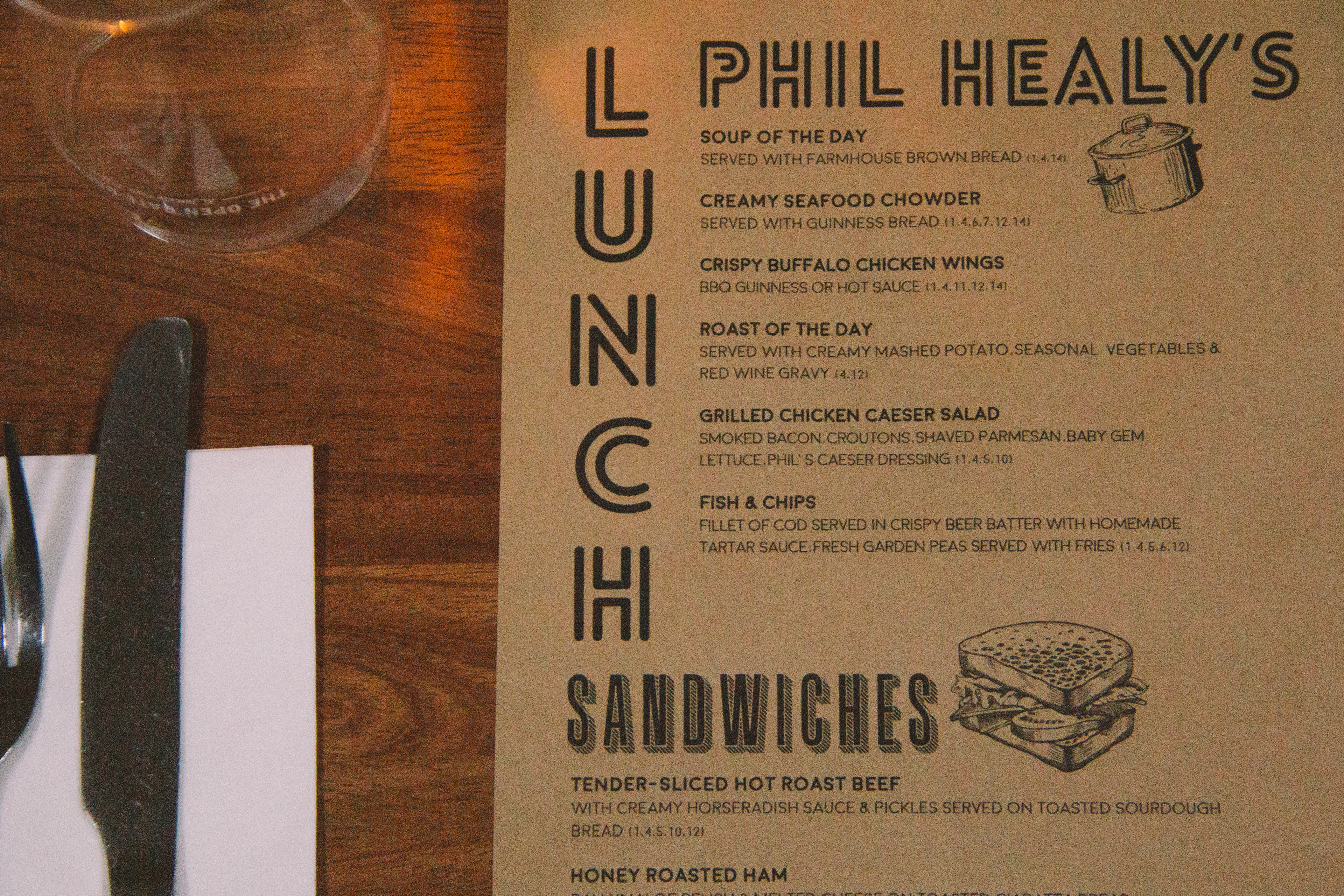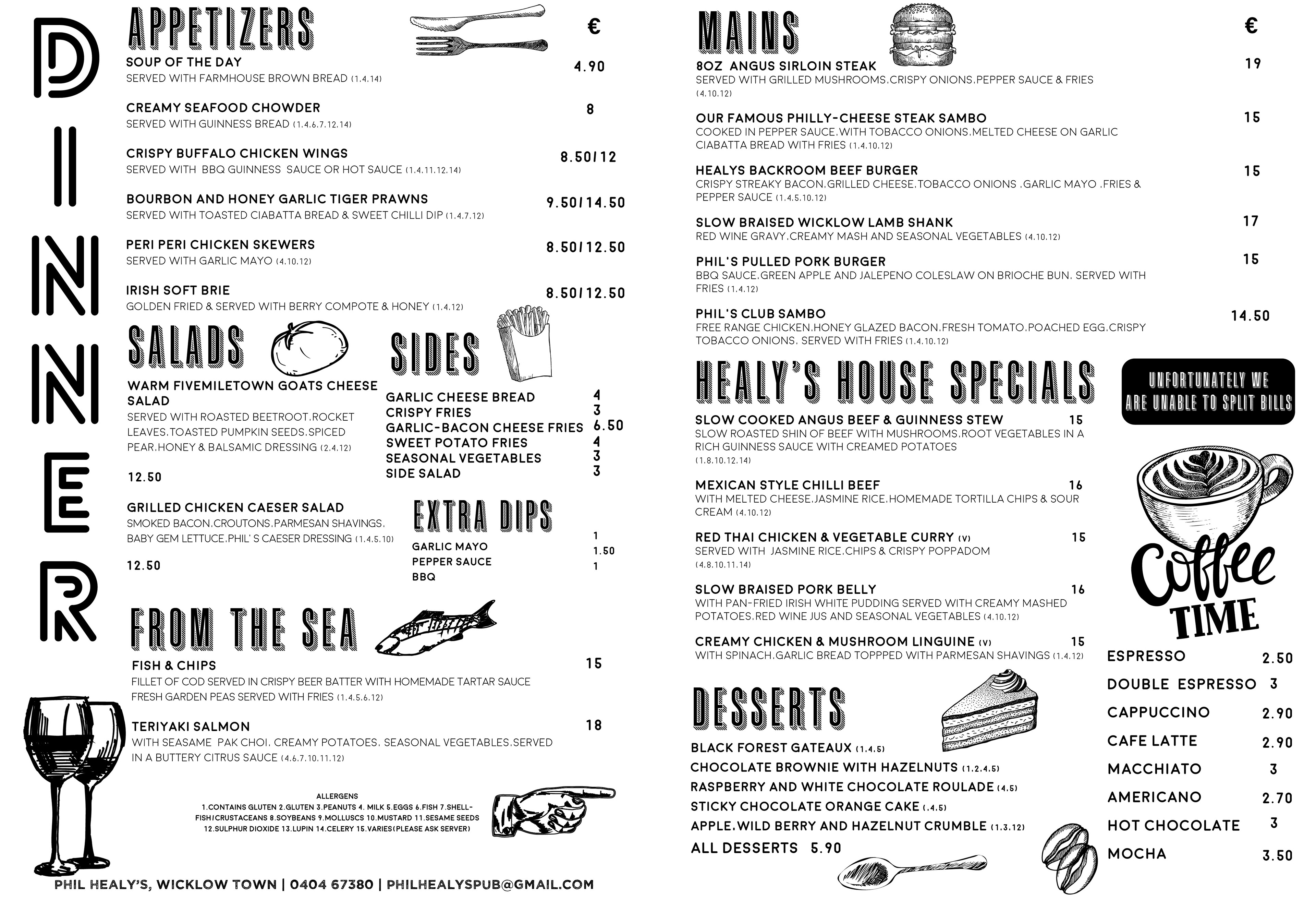 Phil Healy's a local public house in Wicklow Town,hired me to create and design a new menu for their restaurant. 
I wanted to create a menu that was extremely easy to print off for them within the restaurant and made it more accessible for them without sourcing a printer. 

I sourced brown paper and printed directly from an inkjet.